About me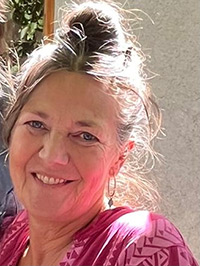 My name is Marianne Boot (1963), and I am a registered GZ-psychologist (BIG licensed). I have been working in the mental health sector since 1982. In 1999, after 17 years of working in psychiatric clinics, I started my own practice.

Inspiration
During my years as a RIAGG clinical psychologist, I learned a lot about people and what drives us. In relating with people, I found it increasingly important to develop a spiritual vision on my work. I wanted to see people as more than their symptoms. I needed my vision and my approach to be more spacious. That lead me to the School voor Zijnsoriëntatie in
Utrecht, The Netherlands, where I completed a postdoctoral training. I am
also certified to administer EMDR-trauma treatment - if needed, EMDR is congruent with my professional and my spiritual vision.

I am also indebted to the Lakota Indians in the Western United States.
When I lived among them, I have been deeply touched by their natural connection with all living things and by the down-to-earth way they celebrate that connection. At present, I am a student with Drubwang Tsoknyi Rinpoche and Chökyi Nyima Rinpoche, my two Tibetan Buddhist teachers. And of
course, there is Life itself, forever inspiring and shaping us all...