Buddhism



"To live in the openness of Now,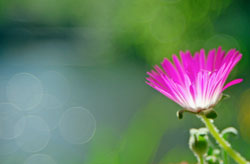 that's what it is all about"
Suffering happens when we want to hold on. When we make our happiness conditional to security and control, we become unhappy. By surrendering to this moment, we are landing in the here and now. In wholeness. In happiness.

This attitude of surrender allows you to take a fresh look at your life, your questions, your worries. This attitude enables you to make conscious life
choices. To this attitude, you can always return. Again and again. That is the essence of the Buddhist vision.

To work with this vision is to work in a spiritual tradition. This means: to live in the awareness of the basis goodness that we all possess. A goodness that is always present in us, unblemished, in spite of all our confusion. Regardless of
all we have experienced in our lifetime.

Note: You do not have to be a Buddhist to qualify for guidance in my practice.