You are welcome - for online sessions too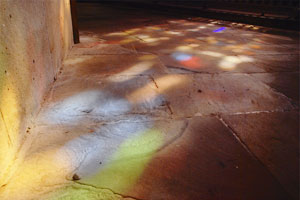 In a way, we all know that we are way more spacious, loving and radiant than we experience in daily life. This inner awareness makes it all the more painful to realize how much we sometimes suffer and how uptight we may feel.
That is where our search commences, to lead us away from the cramp, towards a more spacious and radiant life.

But by searching the light, we are actually moving away from it. Because you don't have to search. Here and Now, in whatever situation you may find yourself, you are already radiant and spacious; wisdom and compassion abound. This you can experience by surrendering, by entrusting yourself to
Life itself, by staying Right Here.